Hollywood Actress Kelly Hu
Quote:
Originally Posted by fivepoint
"I wonder what it would be like to go through life looking for racism around every corner? Constantly seeing the world in these glasses would have to be very tiresome and frustrating. Pretty sad really. People need to stop thinking about themselves and others as being members of groups, and start thinking of everyone as individuals. We're a society of individuals, we get our rights and our liberties as individuals, not because we're part of group A or group B.

If liberals would stop 'crying wolf' ('claiming racism') at every corner, we might actually take them seriously and help out when there's actual evidence."


I wonder what it's like to go through life blinded to the racism that occurs right through the entire U.S. social and governmental systems. I also note that most of those spouting "individualism" tend to be the very ones who rely on the "but we are Americans" argument how can you be individualist and a nationalist at the same time?
(this is not to say racism isn't rampant in most countries including the U.K. but maybe not to the same extent)

P.S. I am not nor ever will be a bloody "liberal".
---
Kelly Hu Wallpaper.
What time do we expect an annoucement today? Any live feeds out there on NAB?
---
Word is, actress Kelly Hu has
leekohler
Apr 28, 10:13 AM
What is absolutely hilarious last night their were sound bites of Republican's asking "Why did Obama bring this birth certificate thing up, we have work to do!!"

Hypocrites til the end. They'll be like this forever. A bunch of petty children.
---
Kelly Hu Actress Kelly Hu
But he then said after how well it would work on the phone, they put the tablet project on the shelf and focused on the phone as it was more important. Which means it was a tablet and no just a touch screen device in the beginning.

yes, seems it was this way:

1. tablet concept/prototype
2. use ideas from that tablet concept to create iOS/iPhone
3. continue development for tablet

Apple also realized that it is easier to market a smart phone first which than makes it easier to market a tablet build on the same OS. iOS/iPhone was never a independent development but strongly tied to the tablet development.
---
Kelly Hu
Boomchukalaka
Apr 6, 03:15 PM
YEP...over 100,000 people bought a Xoom...and clearly half of them will be on this forum telling everybody how much better it is than the iPad...;)
---
Kelly Hu and her cute little
well speaking only for myself.. i suck at typing, so having this feature at night helps. and being an owner of 2 MB Pros, i've been spoiled by the backlit keys

Most Def. Im not the "dont ever look at the keyboard cause Im so damn good" typer. A backlit keyboard would be very welcomed.
---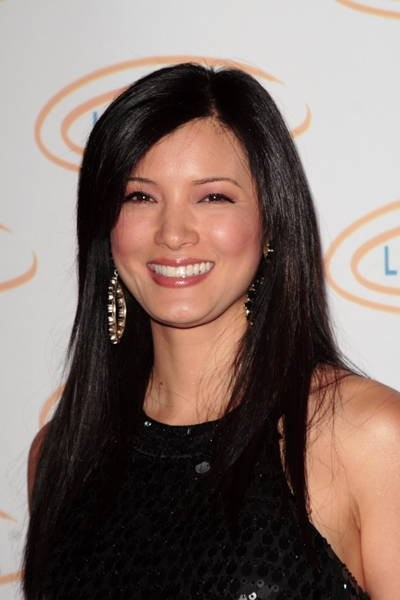 Kelly Hu
Apple is beyond critique! Omg! :rolleyes:

Its not so much that you criticise apple, hell no company is perfect and they all deserve a little criticism...

...its more how you take the piss out of everyone else's post.

I used to find your posts funny when you were critical but now i cringe whenever i see that you have posted 'cos 9/10 times you will be insulting someone.

Lighten up a little.
---
kelly hu pictures. kelly hu
You should thouroughly read a post before you quote and attempt to disprove it, or in this case, call the poster a name like fanboy...

The poster before you mentioned how these "sub-$1000" laptops are JUST starting to ship THIS WEEK, not a month ago as you claim. If Apple were to release new MBP on Monday and announce them as "shipping today," then Apple would only mere days behind, not a month.

Sincerely,
Fanboy

P.S. If you skipped to the end of this post again and are about to reply angrily, please go back and read the post as you will better understand what I am trying to say...

And you appear to have skipped the first half of his post, where he mentions that a quick google search will uncover people who have had C2D laptops for weeks now.

Unfortunately I'm heading to bed, but I do remember reading a post or two, on this forum even (I believe in this thread (http://forums.macrumors.com/showthread.php?t=228145)), where C2D laptops were sighted... in retail stores... at least two weeks ago.
---
Kelly Hu Actress Kelly Hu in
11thIndian
Apr 9, 02:32 PM
11thindian, do you still think it's only professionals that I know?

Of course not. The proliferation of people who say that they have migrated to another platform indicates that for varying reasons, be they technical, workflow, or otherwise... some have left FCP. There are reasons to do that. I would just rather people state personal experience for what it is; rather than paint broad, unsubstantiated remarks like, "Apple is bleeding market share to Premier!". State what's happening for you in your neck of the woods. That's educational for everyone, rather than being combative.

Heck, my first 4 years in NLE was on AVID. Why did I switch? Primarily because that's where my market was going. I couldn't stick with FCP if all my clients decided they were going to make a switch to another platform now.

My biggest confustion is with people already labelling this iMovePro. There's no solid evidence of this. Apple hasn't let the product lay fallow, they've recovered from an internal crossed wires as to platform direction in which resulted in a modest update with FCS3, but have been working on a complete rewrite.

If Apple were just delivering a reheated 64bit FCP7 that could play DSLR footage natively, THEN I'd be worried! But by all accounts they've rewritten from scratch, and completely rethought the product, the goals, the interface. That takes a lot more time and effort.

Until the cat is out of the bag, I prefer to be more interested than worried.
---
Kelly in black bra style
Well I for one was kind of disappointed. Leopard is sort of Apple's chance to prove they can out-Vista Vista, and I'm not really sure what we saw today does it. I've been following Vista somewhat closely, and it really does catch Windows up to OS X in terms of features and prettiness.

I really think most of the features shown off today are already present in Windows (I've definitely heard about all of them before) or will be in Vista, and it's too bad Apple didn't have anything truly innovative to show us. Hopefully those secret features are something good...

The other thing that has me a little concerned is the huge amount of Vista-bashing that went on. I feel like if Leopard at this point were truly better than Vista, they'd be silent about Vista entirely and let the new system speak for itself. That would be really slick. That's not what happened however, and instead there was a lot of "look what Vista copied from us" and "check out how much better Leopard is." What I saw today, though, makes the former statement sound whiney and the latter sound foolish, since in my eyes, in terms of features, they're about on-par with each other.

I really hope Apple pulls it together. They've got to do this right, because come next year, most of the myriad reasons for switching to a Mac will be nullified by Vista.

BTW: whoever this "Platform Experience" guy is, get him off the stage and go back to Steve.
---
HQ Kelly Hu Pictures
Megadooomer
Mar 22, 01:18 PM
Except the biggest spec is missing from it: compatible with the Apple App Store. Sorry, specs are not the end all and be all of device popularity. What good are specs if few developers write the device?

Absolutely. Have you read the developers comments on the SDK? I downloaded it to try and compile a simple game, which I had already written in Flash/AiR. It runs AiR/Flash, so simple right? NO! You have to jump through a million hoops, (Flash>Flex (which just got switched toFlash-Builder with the new CS5 Workflow, SDK compiler, install VMWare, re-install simulator...)

My first game in iOS was prototyped in an evening, 3-5 hours max. I spent 3 WEEKS trying to get things straight in the Playbook SDK and the thing still won't run right.

This is rediculous. Apple provided a sleek, fun SDK to use. Blackberry relied on Adobe, a 3rd party notoriously terrible at providing a simple, consistent user experience. Flash still barely runs on most platforms.The processes are esoteric and convoluted. Android still has far fewer good, independently developed games, and it already runs on millions of devices for developers to cater to. The Playbook will fall flat entering the market at this point and in this way. It will run almost nothing except perhaps for enterprise/data-base Flex applications, which the IPad can already run fine, in addition to running a million other Apps, including Ereading/News updates. Developers will forget about it, consumers will lose interest, and it will be forgotten before the bugs are even ironed out. RIP Playbook, nice gimmick with the free game.

PS what is with this old "walled garden" argument? Can you connect a camera, or a midi keyboard or a guitar to your Android tablet? Can it play a version of Doom written by Carmack? Can it consistently read and annotate any PDF? The "walled garden" thing is a myth. You can jailbreak and load anything, the only difference is you *may* void the warranty, which is only a problem because AppleCare is generally so awesome compared to other companies that people are afraid of endangering it.
---
Very sexy. Kelly
ccrandall77
Aug 11, 03:50 PM
Ever heard of DoCoMo?
And....

Trying to say that DoCoMo is the majority of the other 19%? Doubt it.
---
Kelly Hu
RedTomato
Sep 13, 12:36 PM
I read the link above about the ZFS filesystem.

Hmm this could remove a lot of the pain I currently have juggling disks on the cheap.

(I hold a lot of footage of deaf people signing for a project, and don't really have any budget to pay for disk storage. I currently have about 200 GB left on a 1 TB RAID5 system inside a Powermac G3)

It seems the concept of individual volumes will vanish, and instead ZFS creates a common pool of filespace and looks after the checksums etc itself. New drives can just be thrown into the array and ZFS will look after optimising the array I/O.

Mixing 15k rpm speed demon drives with 5400rpm storage hog drives mmmm...

I look forwards to being able to buy a cheap chassis with just a power unit and space for 10 drives, and being able to put that next to my G3, and having ZFS sort out what to do with the 8-9 drives in there.

Something like that hooked up to a Cloverton should give significant HD speedup. Not as much as a ramdisk tho :)

One thing, the article says ZFS can cope with drives being removed from the pool. I'd like to see more detail on that. It surely copes with 1 out of 4 drives failing - what about 3 out of 4? What if 3 x 20GB 15k rpm drives fail and the 1x750GB 5400rpm drive is still up?
---
Kelly Hu as Suki Toyama,
leekohler
Apr 27, 10:35 AM
Oh for fraks sake (http://thecaucus.blogs.nytimes.com/2011/04/27/obamas-long-form-birth-certificate-released/?hp)



On one hand I think releasing the full certificate should not have happened as the dumb ass in the quote above is trying to take credit for forcing the release and only stupid, crazy, and racist people were asking birther questions. And now they all look sane and can claim sanity.

But, now that this long form certificate is out the President can say "Here is what you wanted and now can we move on with business" and if the birthers still question the certificate the President can show, point and claim that it was settled long ago.

The birthers won't be satisfied. They're mentally ill people who believe what they believe and no amount of evidence will convince them otherwise.
---
Kelly_Hu_031.jpg
phatpat88
Jul 15, 12:43 AM
So excited... How come no FW800 infront? thats a little crazy no?


Right now the only device I use for FW800 are Hard drives... I would rather have a 2nd USB 2.0 in front than the 800
---
Re: Just watched Scorpion King
DeVizardofOZ
Aug 30, 06:14 AM
I don't believe Apple would (or should) license out Mac OS X to run on non-Apple hardware. This is because Apple is a hardware company that uses Mac OS X to sell hardware. I wouldn't want it to be licensed out anyway, because then we would have to deal with registration key nightmares. Right now, there's nothing but your conscience and a license agreement you probably threw away keeping you from installing one copy of Mac OS X on every Mac you can get your hands on. Not that I do that, but I sure like just popping in my disk and reinstalling whenever it strikes my fancy.

On to the support issue, I think since the beginning of technical support there have always been those who complain that quality has really gone down and back in the good ol' days, you never had any problems, ever! And now, by golly, it's a coin toss whether you get a machine that even turns on!

Right, gramps, and back in your day, you walked to school uphill both ways in the snow with no boots and you liked it.

And 25% of new machines being lemons? Last quarter, Apple reported they shipped 1,327,000 computers. If we call a quarter 90 days, and assume that 25% of them are dead, that's more than 3,600 computers sold defective every single day. Are you kidding me? You really think a major hardware company would sell 3,600 defective computers every single day and get away with it?

This is what's really happening: Apple is selling more machines than ever. Apple's customers have greater access to the internet than ever. Even if the rate of failure stays the same, you have more customers with more internet savvy to come whine and moan on bulletin boards.

Yes, you deserve a perfectly functioning computer and you have the right to complain when your computer is broken. So call Apple or go down to your local service provider and get your machine serviced under warranty. That's what it's there for. It's also the number 1 best way to help Apple get clued in to potential issues with their products. They're not going to issue a recall because a bunch of bulletin board users complain to each other over and over again until they convince each other that there isn't a single MacBook Pro in the world that functions properly.
_________________________________________________________________________

because, no matter what I hear around the board, all of you forgot to consider, that there must be a large number of faulty products WHICH DID NOT SLIP THROUGH THE SLOPPY CQ AT THE FACTORY. Therefore 20-25% lemons is indeed possible and much too high a percentage in any manufacturing process.

Best
---
Pretty Celebrity: Kelly Hu
Silentwave
Aug 17, 10:18 PM
I use CS2 for camera raw. Right now I am shooting with a fuji finepix S2 pro, but probably going to get the D200 soon. The Canon stuff is nice too, but I haven't tried the Canon raw converter. I love adobe camera raw - it just works for me. I have yet to try aperature but might try to get my hands on it. Camera Raw runs well on the Mac Pro, but like I said 10% faster on the Quad. It doesn't impact me much, and I get to boot windoze to cross test and develop items on a PC for web stuff :)
Just a suggestion, as a user of the D200 since it came out, I would like to suggest you use a raw converter other than CS2. Bibble and Nikon Capture 4.4/Nikon Capture NX do much better jobs at D200 raw files particularly in terms of color and high ISO noise. With ACR, there is heaps of noise that just isn't there with other converters. Plus the NR leaves terrible artifacts on D200 shots.
---
Name: Kelly Hu
Multimedia
Aug 17, 01:59 PM
The interesting thing to note from the Anandtech review is that to saturate a 2 core setup, all you need is one program. To saturate a quad, you need to be doing a bit more at the same time. To saturate an octo, you need to be doing a hell of a lot of things at the same time.Not so. I can only run one compression process at a time on the Quad G5 unless I want the speed of that process and others I want to run at the same time to be compromized. Both Toast and Handbrake can use 4 cores EACH.Now I don't know bout you lot, but there's only so much I can do at the same time.This is the place where you are misunderstanding how LITTLE one can do with only 4 cores. Sure it helps to be able to run anything I like and still use FCP with no performance hit. So I think a quad is perfect for that. But when it comes to 8+ cores, your actual workflow won't improve in the slightest unless it doesn't involve you having to do anything (eg run 4 instances of handbrake). I'm sure everyone once in a while has some work that can just be delegated to the CPU and it does its thing, but for the most part, where your attention and brain is needed, an 8 core will sit at least 50% idle.Not from where I'm sitting. The opposite is true for me.Considering Clovertowns will have a slower, twice saturated FSB and lower clock speeds, most people will be better off (financially and productively) with Woodcrests. I'm just hoping that when octos are announced, the quads will drop in price.But speed is not our problem. Apps already capable of saturating 4 cores need more cores to run simultaneously without compromising speed.Now if they start to optimise apps to take full advantage of more than 2 cores, that's a whole different ballgame ;)That is what has already happened. You were unaware of that fact. So yes, it is a whole different ballgame already. :eek:
---
Kelly Hu is a seasoned Actress
iStudentUK
Apr 11, 11:26 AM
They should stick to the June update each year. I know it may not be their fault but Apple need to keep the iPhone up to date, otherwise they will lose ground. Mobile phones are very competitive.
---
regandarcy
Apr 6, 10:56 AM
So are the current MacBook airs using a dedicated gpu? Or is it integrated? I'm confused. :-)
---
gauriemma
Nov 29, 10:34 AM
Sounds like Universal is realizing that their anticipated cash influx they were hoping to see from Zune sales isn't going to materialize, so they're looking to leech off a player that will actually be AROUND in 2007.
---
*shrug* I don't think TM is a copy of System Restore. But I think how much that feature has caught on with Win users is also not unrelated to the presence of TM in Leopard. All's fair in love, war, and operating systems. :)

Well, do you think it's a copy of "Previous versions", which someone posted a link to in this thread?

(Here's the link again: http://arstechnica.com/news.ars/post/20060730-7383.html)
---
The consequence is a laptop with a power cord attach to them feeding the insatiable appetite of the thermo nuclear reactor we call the CPU. For the love of reason and common sense, why can't Apple make a laptop with a day worth of battery powered. How about OLED display and multicore chip running at much lower frequency. Enough with the Ghz BS; what is the different between a 2.16Ghz and a 2.33 Ghz processors again?

Cinch

For the same reason that pretty much no-one else makes a laptop like what you described either. The only thing I've seen that even gets close to the sort of battery life you are talking about are some of the Japanese ultraportables that can get 6-11 hours of battery life, using 10-12" screens and very slow and power efficient ULV Core Solo or ULV Pentium M chips. These laptops also tend to cost in the $2000-3000 range.

I would venture to say that even if you slapped one of those ULV processors in a larger notebook with a larger battery, you still wouldn't be able to balance things out to get 24 hours of battery life.

And one has to wonder if people would put up with the performance hit.

OLED display technology at least probably isn't ready to be used for something like a laptop screen.

So, for the "love of reason and common sense", can we stop expecting Apple to create a product that isn't even technically feasible right now?

I think if you want 24 hours of battery life, you're probably better off carrying 6 or 7 spare batteries (and the $600-700 cost of doing so and added weight is still probably less than what it would take to get some laptop that actually had a reliable 24 hour battery life.)

-Zadillo
---
I believe, correct me if I'm wrong, that microsoft suggested it in the first place to universal.

So they say.... :rolleyes:
---